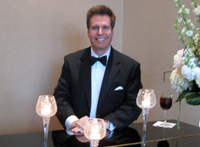 My name is Arnie Abrams, and as one of the most frequently booked Piano Players in NJ, I have been providing live music piano entertainment in New Jersey for wedding ceremonies, cocktail hours, receptions and and holiday parties for over 20 years. If you would like to hire one of the top pianists in NJ, I promise to make your event one you and your guests will remember.
Based in central New Jersey, I'm perfectly positioned to perform for your southern, central , and north Jersey wedding ceremony, cocktail hour, reception, rehearsal dinner, bridal shower, anniversary party or birthday celebration. Last minute bookings are no problem to make live music a treat for you and your guests at your big event.
Why Hire This New Jersey Pianist?
If you need to hire a pianist in New Jersey, there are many choices, so why hire this NJ piano player? My strength is that I am musically versatile and I perform live music on the piano from all eras incorporating many styles, including many of the popular tunes of today. Simply said, at Arnie Abrams Entertainment, we have some of the best wedding pianists in New Jersey.
In addition to being classically trained and able to read music, my real forté is being able to play by ear…after listening to a song a few times, I am able to commit that song to memory and play it on the piano. It's a gift that I "inherited" from my Dad, who was an accomplished pianist himself.
My father could not read a note, but he knew how to play literally thousands of songs, all by ear. He had great ears, and I was very fortunate to not only be trained in the classics, but I have developed my own natural talent to make the piano entertainment for your New Jersey wedding day, birthday or anniversary celebration wonderful and memorable for you and your guests. Check out what others are saying when they hire this new jersey pianist...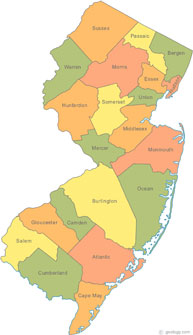 What About Availability?
One final thing that you want to think about when searching for your New Jersey piano entertainment is that your musician needs to be available whenever you need him…even at the last minute. In the event that I am already booked on the day of your event, I have a short list of extraordinary pianists, violinists, acoustic and jazz guitarists, singers, and Flamenco dancers that are very talented and extremely reliable, ensuring that you find the live music for your New Jersey event…even at the last minute!
Our short list of professional musicians guarantee the finest live music for your event. Our New Jersey piano players, keyboard players, violinists, sax players and guitarists are among the best in the area...we can make the live music for your event extra special. Just call or text Arnie at 732-995-1082 to chat about your musical options.
Need to hire a pianist in New Jersey? Pick up the phone now and call Arnie Abrams at 877.255.5883 to chat about your thoughts on live music for your upcoming New Jersey event. It will never cost you a penny, and Arnie is always available to talk with you and share his thoughts on the options to provide the perfect music for your NJ event...benefit from Arnie's over-20 years in the music business.
For the finest in live music, hire New Jersey Pianist Arnie Abrams today a 877-255-5883, or reach out via email at arnie@NewJerseyPianist.com