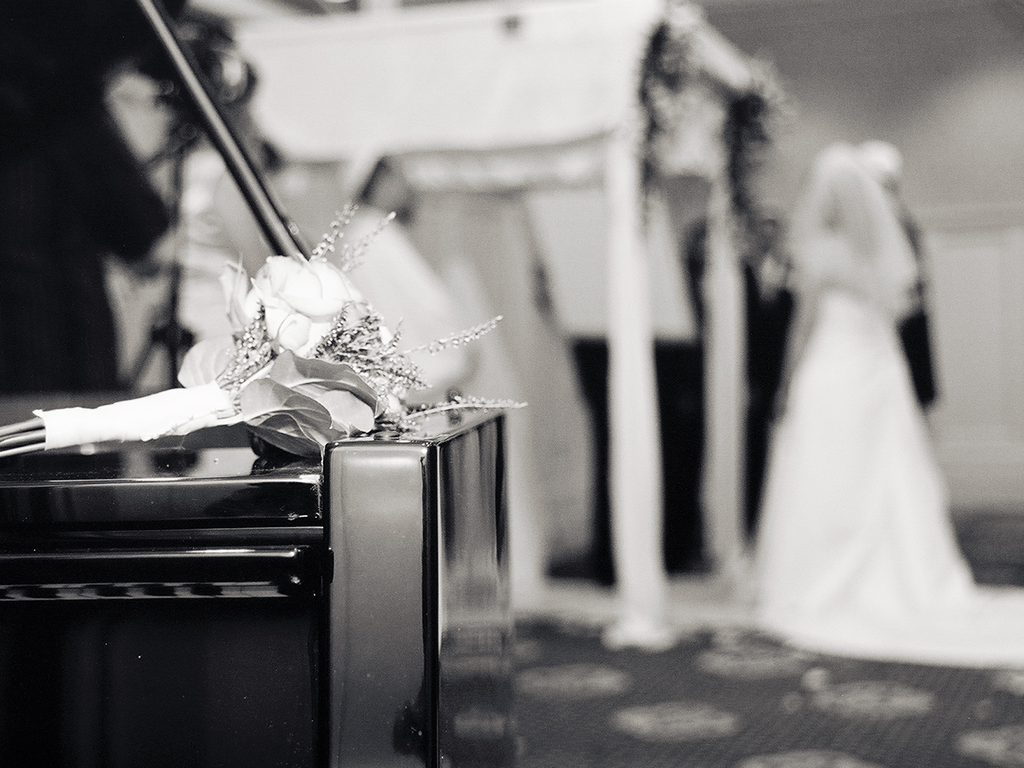 Wedding Entertainment for Hire in NYC is synonymous with Arnie Abrams Entertainment. Couples in New Jersey or New York City count on our live wedding music to help accentuate the highlights of their special day.
The wedding entertainment for hire in NYC at Arnie Abrams Entertainment includes pianists, keyboardists, sax players, violinists, guitarists, and vocalists. You can expect the most talented and professional wedding entertainment for hire in the 5 boroughs when you call Arnie. Our soloists customize your indoor or outdoor ceremony or cocktail hour and exceed your expectations.
We do a wide variety of music for most any wedding. In addition to all your favorite traditional classical selections for weddings, our musicians also know updated selections like those from Christina Perri, Bruno Mars and John Legend, and our pianists know all of the classic standards for your guests as they are being seated prior to the start of the ceremony.
Versatility is the spice of life! We perform numbers by Billy Joel, James Taylor, Eagles, Elton John, Christina Perri, John Legend, and so many other artists from the Sinatra era to the present. Gershwin and Cole Porter are favorites. We are all professional musicians…no garage band stuff…so you can be rest assured of not only the highest talent, but the greatest in professionalism as well.
When you are searching for Event Musicians in NJ, give Arnie Abrams a call at (877) 255-5883, or send him an email at Arnie@NewJerseyPianist.com.